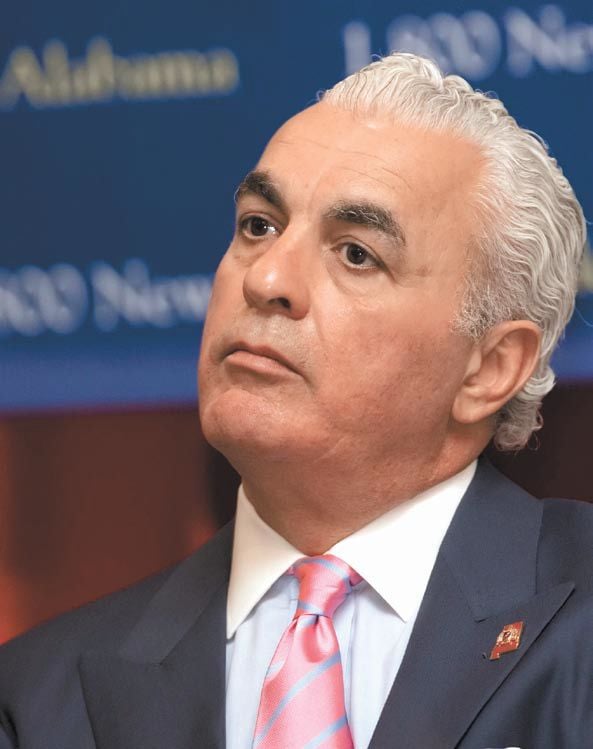 With over 100 years of experience and excellence under their belt, National Steel Car has distinguished itself by becoming the leading manufacturers of freight and tank railroad cars in North America. Reliability, quality, and a commitment to investing in their employees are cornerstones of their philosophy. As a result, they've been annual recipients of the TTX SECO award for the past decade, remain the only North American railroad manufacturer to be certified ISO 9001:2008, and look forward to leveraging their strengths in the 21st century market.
Behind a great company there is often an exemplary leader. Gregory J. Aziz, chairman and CEO of National Steel Car, is immensely proud of his employees and their achievements. His philosophy to honor past traditions, move forward with determination, and lead by maintaining a relentless commitment to quality has helped set the company apart from competitors. His expertise helps ensure a bright future. See This Article for more information.
Born in London, Ontario in 1949, Gregory James Aziz joined the family business by 1971. Over the next decade and a half, he would help grow Affiliated Foods into one of the largest food importers in the world. As a student of economics, Greg Aziz enjoyed success in the investment banking world during the 1980s and 90s. It was in this capacity that he orchestrated the purchase of National Steel Car in 1994.
Since Greg Aziz took the helm, National Steer Car set a benchmark for growth and innovation in the rail manufacturing industry. With an aptitude for engineering and substantial investment in both human and political capital, the company increased its output from 3,500 to 12,000 cars in just five years. During this period, they also grew from 600 to nearly 3,000 employees.
In addition to establishing themselves as an industry leader and contributing significantly to the local economy, they have also become a pillar of the community. Gregory Aziz believes in giving back. As Hamilton, Ontario has provided essential foundations for the success of the company, National Steel Car shares its success by investing back in the community.
Aziz and his wife Irene are both sponsors of Canada's premier agricultural exhibition, the Royal Agricultural Winter Fair. Furthermore, NSC employees and their families also contribute to holiday food drives for the local food banks around the Christmas holidays. Additional charitable contributions include those to local Theatre Aquarius, the Hamilton Opera, the Salvation Army and the United Way.